TV Tours and Experiences for Guests to Enjoy in 2022
Hastings Hotels is delighted to announce a selection of bespoke experiences inspired by popular TV shows that are now available for guests to enjoy in 2022. Visitors to Northern Ireland can indulge in a Line of Duty or Derry Girls walking tour, a Bridgerton-themed afternoon tea or a true Game of Thrones experience. True fans can walk in the footsteps of their favourite characters and devour a cream cone in Derry or visit the magical land of Westeros in Game Of Thrones. These packages are available at a wide selection of Hastings Hotels' properties including the five-star Culloden Estate Spa, the iconic Europa Hotel, Ballygally Castle, Grand Central Hotel and The Everglades Hotel.
Bridgerton Themed Afternoon Teas at The Culloden Estate & Spa, Holywood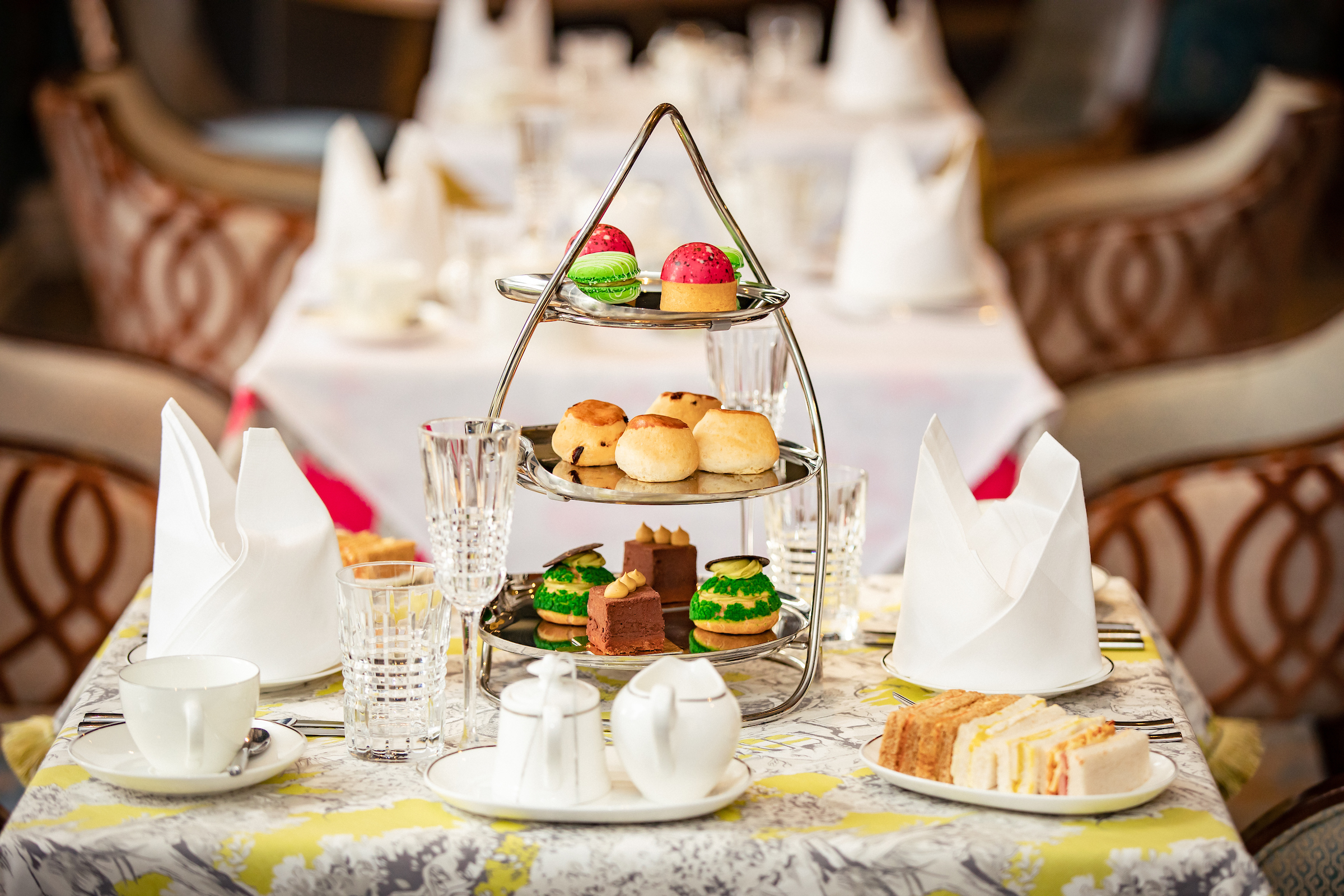 Treat a loved one to an afternoon fit for a duchess at The Culloden Estate & Spa. Guests are cordially invited to experience the splendour of high society with a scandalously decadent Bridgerton Inspired Afternoon Tea featuring a host of delightful treats in a stunning setting. Stimulate your tastebuds starting with Lady Whistledown's Starter, followed by Queen Charlotte's Delectable Sandwiches, Lady Bridgerton's Finest Scones and Lady Danbury's Desserts and Dainty Cakes. This fabulous experience is complemented with your choice of tea or coffee or enhance your experience with Lady Whistledown's Gossipy Gimlet cocktail or a glass or two of the finest champagne.
The afternoon tea gift cards are available at Culloden Estate and Spa from £35 per person.
Derry Girls Tour at The Everglades Hotel, Derry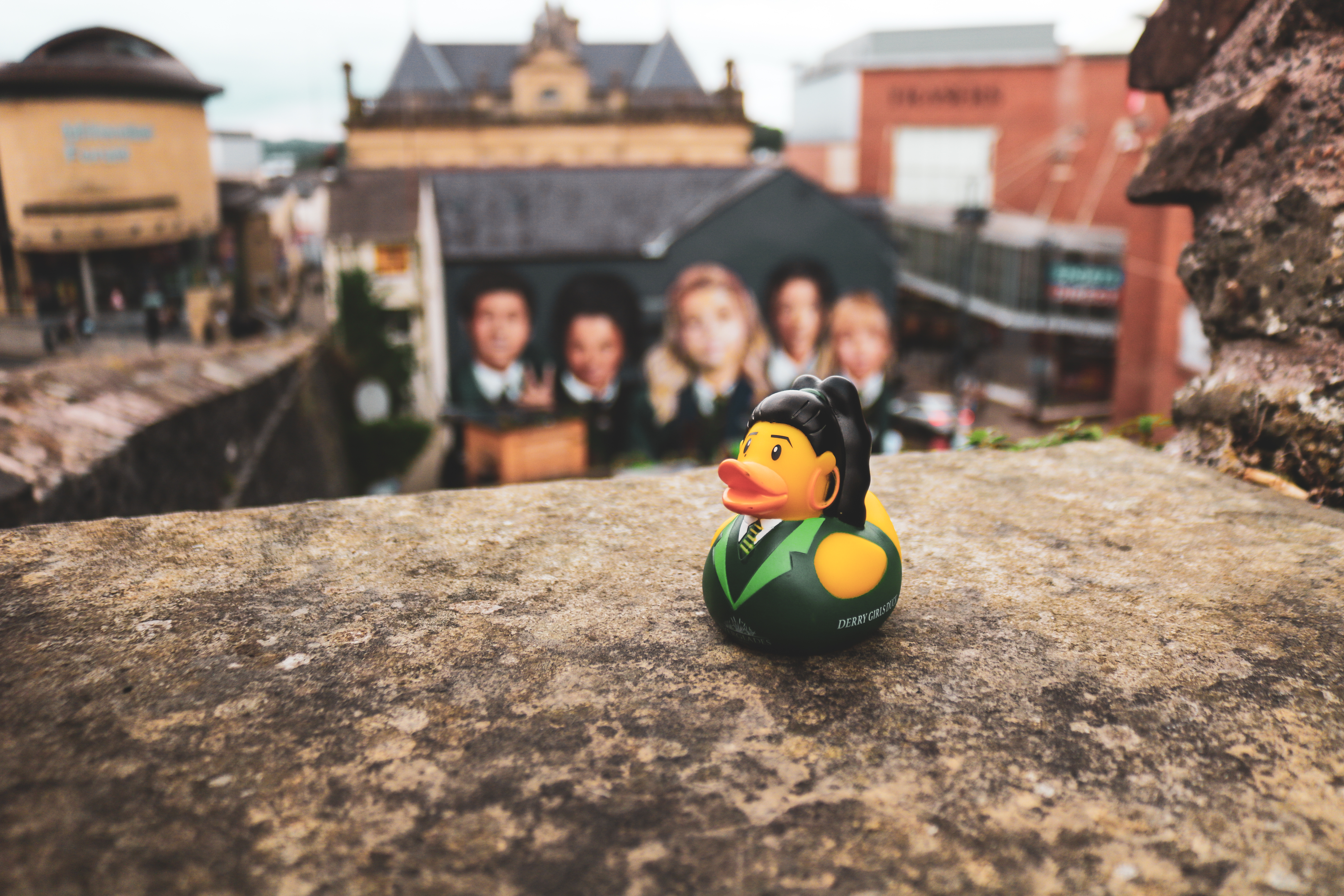 Binge watching Derry Girls is great fun but becoming a Derry Girl is even better. With Season 3 on the horizon, now is the perfect time to squeeze in a fun-packed trip to Derry to dine on a delicious Derry Girls Afternoon tea and discover the filming locations on the Derry Girls tour. During the experience guests will learn where key scenes took place during a Walled City Walking Tour where visitors can walk in the steps of a true Derry Girl and hear about life in the Bogside during the troubles from an expert local guide. Next visitors can explore Long Tower Church where the miracle of Our Lady occurred, followed by the Bishop's Gate where Toto made a miraculous appearance. The package will also include an afternoon tea at the beautiful Everglades Hotel. The menu features a cream horn, a cone of chips, the famous Derry sausage roll baps, a classic Tayto Cheese and Onion crisp sandwich and a cocktail
The Be a Derry Girl Package, includes an overnight stay at the Everglades Hotel, Afternoon Tea and cocktail and a walking tour from £95 per person sharing.
Line of Duty Experiences Available at the Grand Central Hotel Belfast & The Europa Hotel, Belfast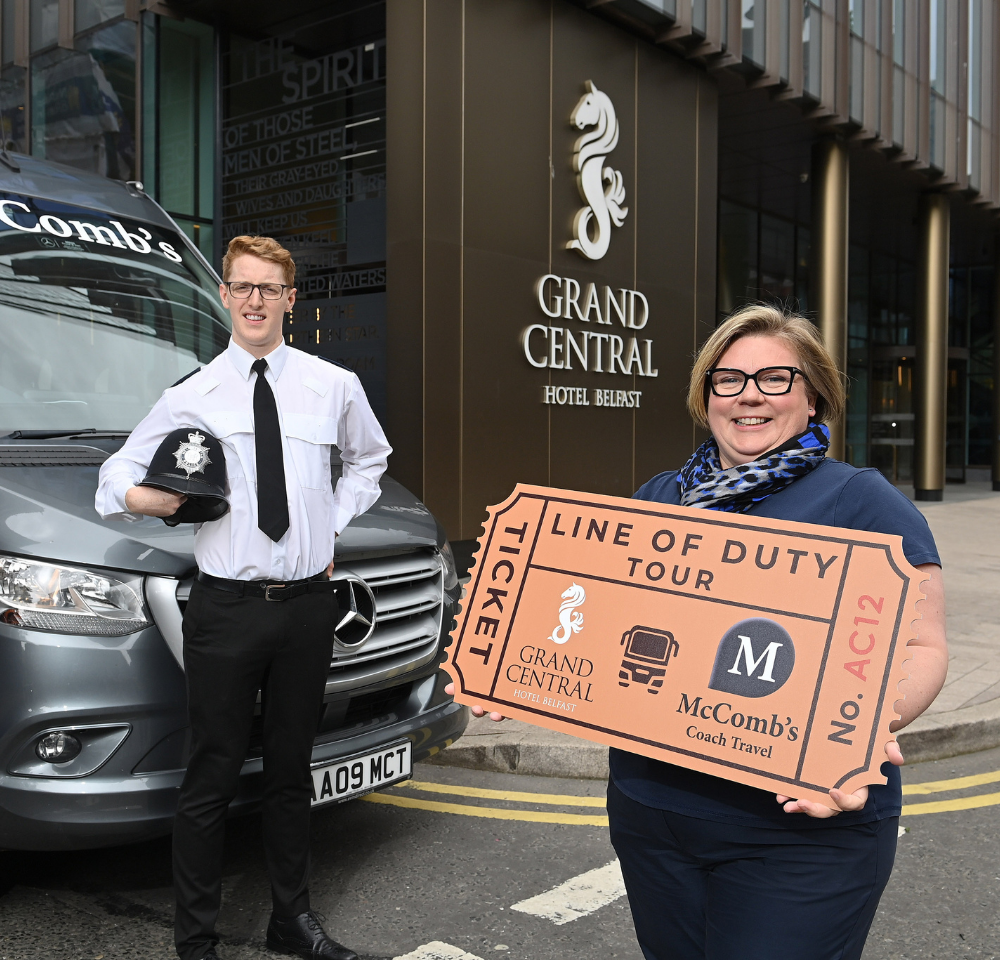 The Line of Duty Experience is available at both the Europa Hotel and Grand Central Hotel Belfast and starts with tea, coffee, and a muffin before departing on a tour to some of the most recognisable filming locations of the series. Landmarks include, 'Pelbury House', the headquarters of the Central Police force which provided the backdrop of Ted Hastings famous peaked-cap adjustments; 'Kingsgate Printing Services', the building used as a front for members of the OCG (Organised Crime Gang); the Lorry Park where Kate shot Ryan Pilkington before doing a runner with Jo Davidson in Series 6 and of course, the iconic Subway location, the favourite meeting point for Steve and Kate to have their secret rendezvous, and perhaps the most striking spot to get that LOD selfie. To cap off the full experience guests will also receive their very own Line of Duty duck – Mother of God!
Line of Duty Experience is £59pp and is available through www.mccombscoaches.com and bookable with Hastings Hotels at both Grand Central Hotel Belfast and the Europa Hotel.
Game of Thrones Tours at Ballygally Castle, County Antrim
Ballygally Castle is offering a unique experience for Game of Thrones® enthusiasts who wish to follow in the footsteps of their favourite characters. Ballygally Castle is the proud home of Game of Thrones Door of Thrones No 9. Door 9 depicts the famous battle between House Stark and House Bolton in the penultimate episode of Season 6. Carved on this beautiful door, you will see the crests of House Bolton and House Stark, Ramsey Bolton's hungry dogs and Winterfell Castle. Ballygally Castle is now offering a Game of Thrones inspired Afternoon Tea – sure to delight fans as well as those who love the indulgence of a delicious afternoon tea. The delectable treats, inspired by the fantasy lands of Winterfell, Iron Islands, Kings Landing or Stormlands, include Lannister egg Rolls, Baratheon Bread, Little Finger Chicken Caesar wraps, Jon Snow Cakes and Dothraki Trifle with mini-Dragon's eggs.
The Game of Thrones Afternoon Tea starts from £30 per person at Ballygally Castle